President Joseph Glenn Austero convened the COMELEC to conduct the 61st Elections of JCI Legazpi during the 10th General Membership Meeting held at I Love Bambo Resto Grill yesterday, 10 Oct 2020. The said elections have been attended by 35 Regular Members of the Local Organization. Johnson Uy, the 2020 Executive Vice President, ran unopposed and was elected by the body as the 2021 JCI Legazpi President. All the other officers for 2021 were elected subsequently.
"Taking on the challenge of the pandemic isn't easy. But it was not as hard with members who wholeheartedly supported all our endeavors for this year. I commend EVP Johnson Uy for exemplary helping our organization's projects running still despite this pandemic. Now, it is his time to take the lead and bring us to the next year's challenges. I bid you Pres Johnson and your BOD goodluck!," said outgoing President Joseph as he delivers his remarks during the opening of the GMM.
President Johnson Uy has been part of JCI Legazpi since 2006. He has been an active member of the BOD since 2015 and has since moved up the ladder of leadership. As an Executive Vice President, he oversaw all the projects of the organization. A father of 2 beautiful daughters, Pres Johnson is married to 2019 JCI Daraga President Jeanette Uy.
"It is my honor to serve you and I wish that this pandemic will soon end so we can do all our outreaches and other activities without fear and reservations just as to how we have been doing before. Your 2021 is ready to serve and we will make sure that we will MOVE FORWARD," remarked after he was declared elected by the COMELEC.
Pres Johnson also unveiled the 2021 Theme Move Forward which stands for Move for Winning Attitude, Resiliency, & Dynamism.
The COMELEC has been chaired by the 2021 JCI Senate Philippines National President Greg Araneta Lipa, himself a JCI Legazpi president as well back in 2003 and 2 more commission members Past Presidents Jonathan Uy and Junie Bordeos.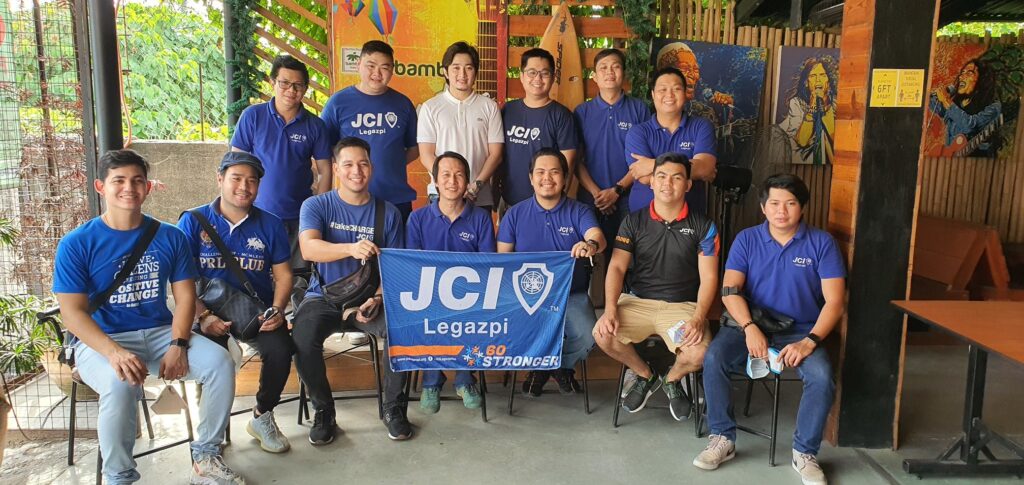 Other officers elected during the said elections are Lawrence Adrian Farinas – EVP, Vicente Baltazar III – Internal VP, Orville Ong – External VP, Jon Celso Apuyan – Secretary, Hisham Ismail – Treasurer, Lourence Beltran – Auditor, Rowell Jesalva – PIO, and five Board Members: 2017 JCI Legazpi President Dennis Shi, 2018 JCI Legazpi President William I. Ong, Archie Rubios, Miguel Cerdeno, Marc Alvin Tan.